Do you want to make pranks or surprises on your friends or coworkers? The following online newspaper generators lets you create your own fake news headlines, clippings etc by adding names, newspapers names, headlines, dates. If your friend are new to things like that or  not tech-savvy, he or she may probably fall for it.
1

The Newspaper Clipping Generator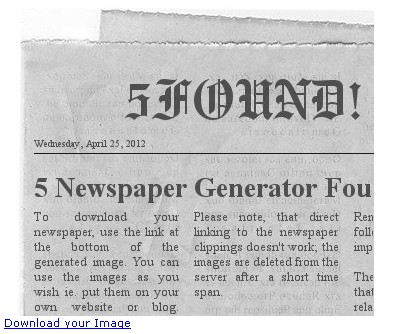 The Newspaper Clipping Generator from fodey.com simply allows you to generate a newspaper clip. Simply enter the name of newspaper, the publish date, the headline and then the story. You are done! You can download you image to share with your friends.
2

Addletters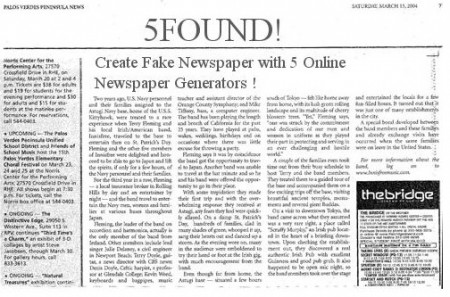 Addletters allows you to make fake newspaper by adding a section title a headline for the article. Simply do it by entering section title and the headline and hit "Generate". You can then download you image to your computer by hitting the button at the top of the image.
3

Yourgoodnews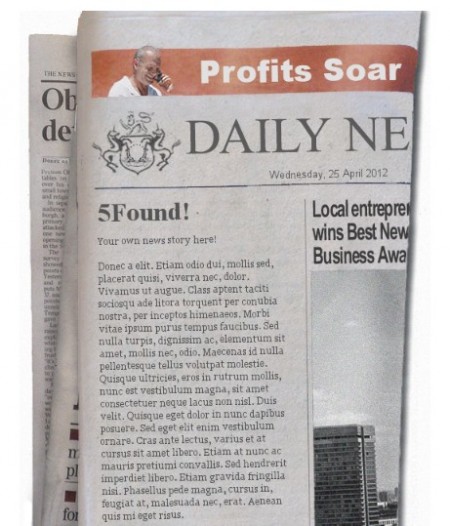 This tool from yourgoodnews.co.uk allows you to create a newspaper headline by adding headlines up to 35 characters and story content up to 675 characters. You can then save and print the image.
4

Newspaper Headline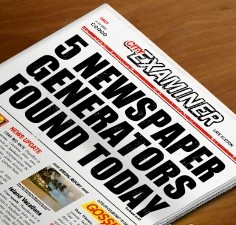 Newspaper Headline from imagechef.com simply generate a headline of newspaper according to your input text. You can choose from 5 color styles for the newspaper. You can also add special symbols to the titles.
5

FakeAWish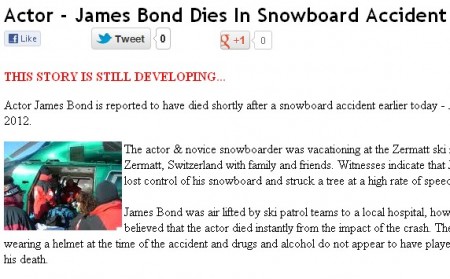 FakeAWish is, to be exact, a news prank generator for celebrities. Simply type in  the first and last name of any celebrity. Then it will generate a list of fake news about that poor guy, because most news are not good news. Then clicking one of news articles, you will be taken to a fake news page about that missing or murdered guy.