Not sure about those unused pills in your bedroom or do you want to figure out more about those capsules you found in your children's room? The best and most accurate way for you to identify a pill is of course to take it to your local pharmacists, or simply observe the size, shape, color and wording on it and call your pharmacists and describe what you see. Below are 5 online pill identifiers that allow you to identify a pill when a pharmacist is not available for you.
1

Drugs.com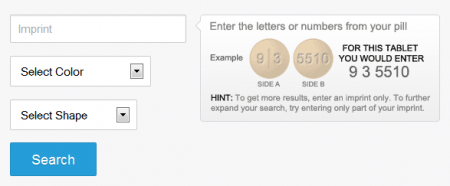 Drugs.com offers three ways to identify a pill. The first one is to identify by imprints, color and shape of the pill, simply enter the letters or numbers on the pills and then select the color and shape of the pill. The second way is to search by the drug name and the third one is to search by the Nation Drug Codes, which is a unique 10-digit, 3-segment number and a universal product identifier for human drugs in the United States.
2

RxList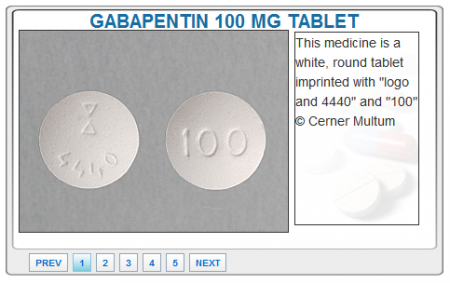 RxList Pill Identifier Tool allows you to use the imprint, color, or shape of your pill to search for the pill and then it will show you pictures to review and identify your drug. It also lists examples of popular drug pictures with description, examples of commonly abused prescription drugs pictures with description etc.
3

WebMD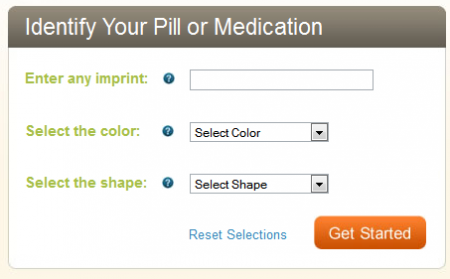 WebMD Pill Identification Tool is also the same as two identification tools mentioned above. You just enter the imprints of your prescription or OTC drug and select its color, shape and it will display images that you can compare to your pill.
4

Healthline

The pill identification tool offered by Healthline has no difference with others. You have the choices of imprints, shapes and colors. You can also search by drug names or choose from the most searched drug names.
5

Pillbox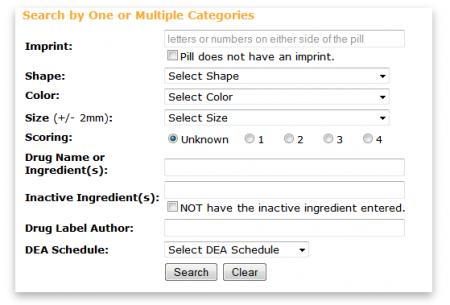 Pillbox offers two ways to identify an unknown pill. One is the quick search tool, which allows you to quickly identify the pills by color, shape. The second one is advanced search, which includes searching by drug name, inactive ingredients, drug label author in addition to imprints, shapes, colors and sizes.